Ozarks Fall Color Getaways
Ozarks Fall Color Getaways
October is here and Ozarks Fall Color Getaways and tours are on everybody's mind. At least they should be. With perfect weather complimenting the beautiful foliage blanketing the hills and valleys and the Buffalo River area, the scenery is spectacular. Today is October 14, 2011, and the leaves have definitely started their change. Red dogwoods and their dark crimson berries are everywhere, and the sweet gums and cottonwoods are turning a beautiful gold. The best is still yet to come though!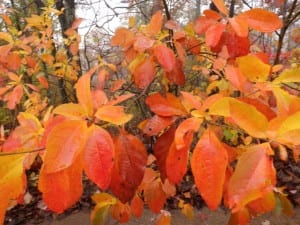 Every year tons of people ask me to do the impossible. Predict prime color time! Inevitably people think late September or early October. Just 100 miles north, the October 1 date is right on the money. Being more southerly I would almost always go with the last week in October and the first two weeks of November. Barring a major cold front, that can leave the trees barren in one night's blow, November is usually the very best, but it is a gamble.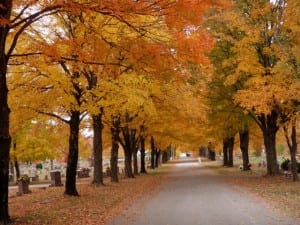 Bikers and cyclists will find all the loop roads to the Mills in Ozark County Mo. and around Bull Shoals and Norfork lakes very nice with near-perfect weather. Canoeing the Buffalo river for a day, or taking in the World Class Trout Fishing on the White River, are also favorite ways to view the colors and enjoy our Ozark Fall Color Getaways. The Big Brown trout are pushing upriver in their fall spawning run and their spawning colors are as beautiful as the leaves on the trees. We are blessed to get to live here year-round, but If I had to pick the time I enjoy the most here in the Ozarks it would be October and November. Of course being closely followed by the March, April, and May when the Ozarks unfurl all their spring Blossoms after the winter doldrums. The Ozark Fall Color Getaways in and around the Twin Lakes area should certainly be on everybody's bucket list.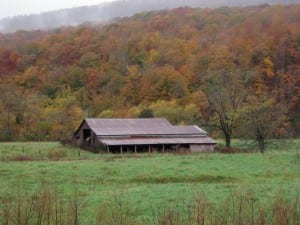 If you get a chance, come spend a few days in one of America's best-kept secrets. You don't have to go to the East coast for great foliage, and the laid back, friendly people here are the best in the World!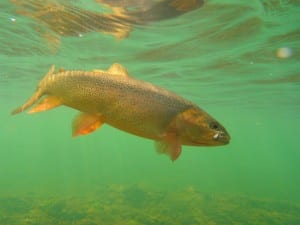 Have A Great Fall,
Moose