White River Fishing Report June, 2019
White River Fishing Report June, 2019
YOU have to feel for those evacuating their homes along the Arkansas River this morning, as flood waters from the west and north pour through and past the State.
The concept of wading low and clear water below Bull Shoals and Norfork Dams this morning while a couple of hours drive south there is catastrophic flooding might seem a little weird.
But the White River Dams are built to contain water in these flood events, until rivers like the Arkansas, Black, Mississippi subside, and the worst of the rainfall has really gone around us here.
Bull Shoals is about 62% of flood pool, Norfork is about the same as is Beaver. Table Rock is at 2% of flood pool full. You can likely expect low flows, at least for the overnight and morning hours until the all time flooding on the Arkansas is into the Mississippi
We love trout, but there are plenty of other Ozark species to while away some hours. Our lakes are way under-utilized as fly rod destinations, and the creeks too.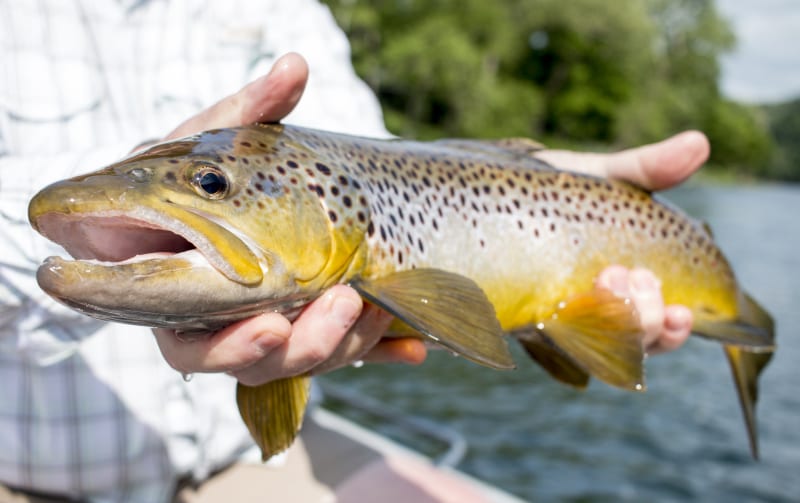 WHITE RIVER:
Looking for the occasional low flows on the White River if you may want to wade or try some steady nymphing. Midge hatches are heavy, but you can find a few late to the party caddis kicking around.
Nymph with Jigged Princes, green Devil Jigs, micro Jigs and Birds Nests trailed by Ruby, Root Beer, and Whitetail midges. On minimum flow try swinging a Soft Hackle in caddis green or partridge and orange.
The rising water is still hard to fish due to lots of clumps of moss being torn free from the bottom, but staying close to the dam and fishing worm flies and Whitetail midges can be good.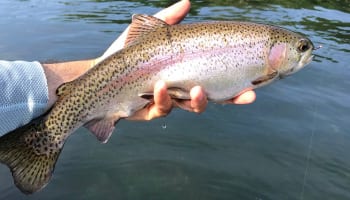 Norfork River:
Expect minimum flow until about two or three in the afternoon. Root Beer midge is king, but Hunchback Scuds, small Pheasant Tail nymphs, and Whitetail midges are strong too. Griffith's Gnats are taking fish on top. Try swinging Anna K's just for fun. When the water comes up, drift or twitch Meat Whistles, Ice Picks, and Sparkle Minnows for a bigger fish.