Guided Fishing Tours on The White River
Guided Fishing Tours on The White River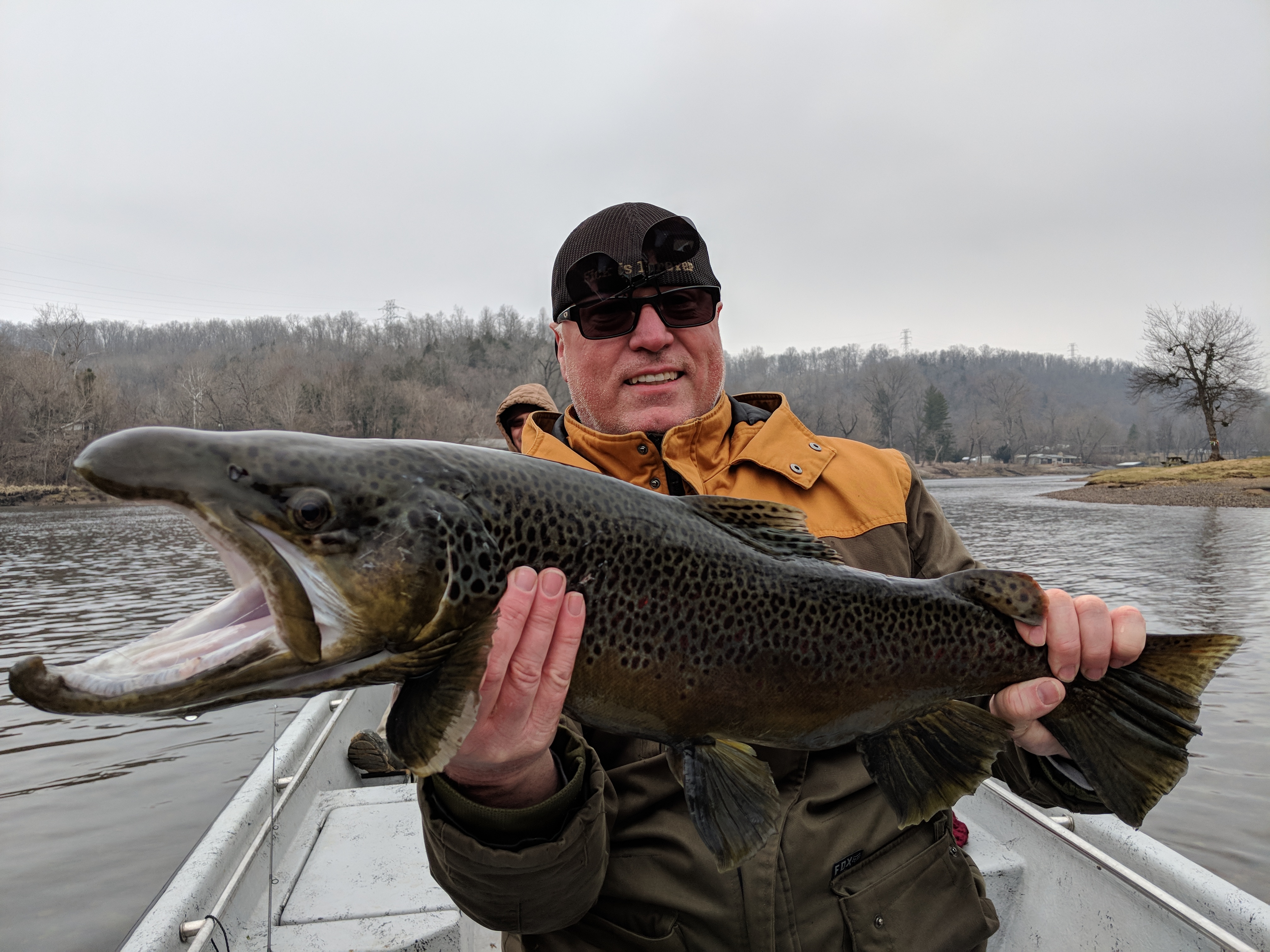 This year's guided fishing tours in April have been an incredible success story. It seems like each year the weather patterns differ and for this year that certainly rings true. With one of the wettest Aprils in history, we didn't know what to expect with our fishing. Needless to say, we were very pleasantly surprised. The Caddis Hatch that usually starts the end of March or the first part of April was late getting going. But once it got started the fishing and the hatch was epic. Our fly-fisherman and Spin fisherman both experienced incredible fishing with numbers and size of fish. The White River always fish is good but this year was even better than normal. One of our guides Michael caught three fish in the 12-pound range in as many weeks. Here's a picture of one of our guests with a huge 12 lb Brown.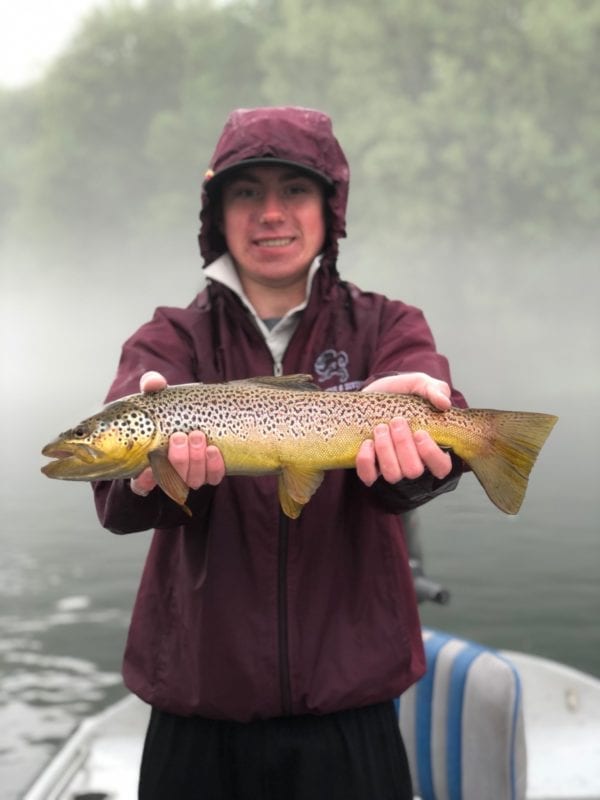 As an Orvis endorsed Fly Fishing Lodge we do guided fishing tours for fly fishermen and spin fishermen alike. We always encourage our spin fishing enthusiasts to come and try their hand at fly fishing on the white river for at least one day of their guided fishing tour. Many of them are hooked on Fly Fishing after their first fish on a fly rod. And there's not a better river to try to learn how to fly fish than on the white river. Due to its high fish count and our year-round fishery any time is great to be on the White River. Just pick the weather you like, and come up when you can. Our excellent Orvis endorsed guides are great at instructing beginners as well as advanced anglers.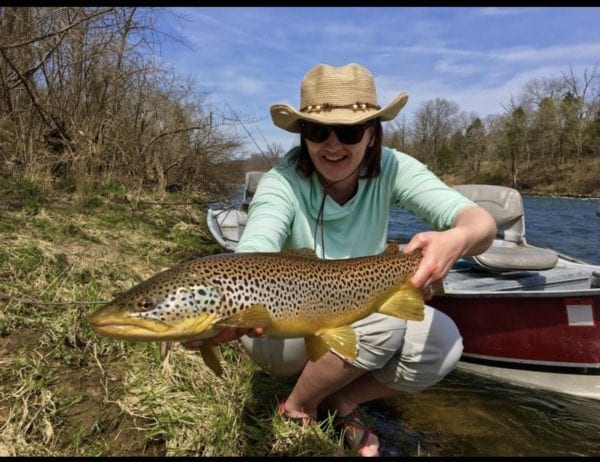 Everybody who enjoys our guided fishing tours usually comes off of the river as a better Angler with a few new tricks up their sleeve. From basic casting instruction to advanced Czech nymphing and wet fly fishing all of our guides are great at instructing and teaching our guests how to fly fish. This last week we had six beginning fly fishermen. Four of them had never even held a fly rod, and the other two had fished just a little bit. These guys averaged over 60 fish a day per boat with 10 to 12 of them being big nice 18 to 20 inch brown trout. They certainly had the time of their life despite the rain. The largest brown was 22 inches and fat. One boat caught ten cutthroats in one-day fishing. That was a first in our fifteen years of doing guided fishing tours on the White River.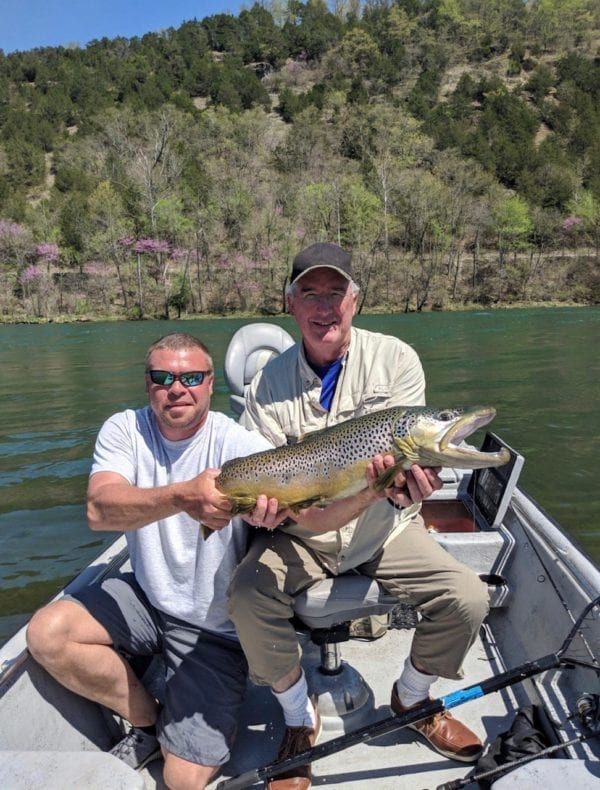 This spectacular Fishing should continue on for another couple or three weeks until the Caddis hatch is completely over. Shortly after that our blue-winged olives will start to hatch and we will have the opportunity to do some more dry fly fishing. All in all this year is shaping up to be a great year on the white river. If you haven't fished the White River consider booking an all-inclusive guided fishing tour with us here at the White River Inn. Tina and I take a great deal of pride and enjoyment making sure that your stay here at the lodge is both comfortable and enjoyable from every aspect. If you have any questions, or if you would just like to talk a little bit about fishing on the white river, just give me a call. I'd certainly enjoy talking with you personally about the White River or just trout fishing in general. Don't forget to LIKE and follow us on Facebook at The White River Inn.
Tight lines,
Moose